Thank you for popping along to have a look at the new bears and friends.
 I do hope you like them. Please email me if you wish to adopt someone.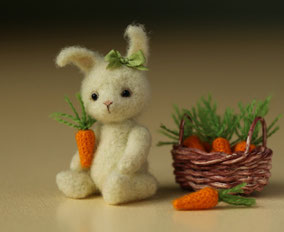 This bunny is made, stitch-by-stitch, of light beige mohair thread and only 5 cm tall from the top of her head to the tips of toes. Bunny has her woolen carrots in a painted basket. One carrot hangs on her paw to show her delicious wares.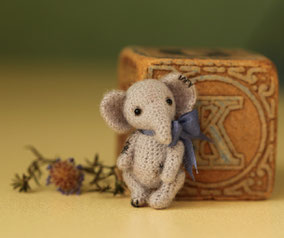 Elly is my smallest elephant design ever, only 3.7 cm tall. His tiny body is made of many crochet stitches of wool thread and then he was carefully stuffed his tiny limbs. He wears a blue silk ribbon and was slightly aged for vintage appear. OOAK.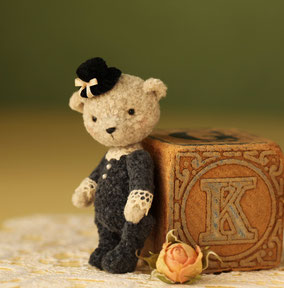 George is crocheted from mixed threads and made in vintage style. His nose is embroidered, and he stands at 6.7 cm tall. He is fully jointed, and has onyx eyes. I also crocheted his hat, which can be removed. A perfect addition to any collection!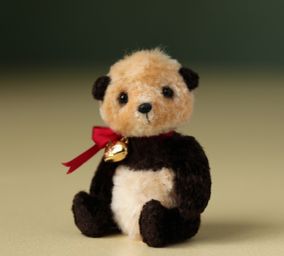 Please meet, Panda, my newest design! Panda is crocheted from fine mixed threads, then brushed for a softer finish. Her nose is embroidered and waxed. She measures only 7 cm tall, fully jointed. OOAK.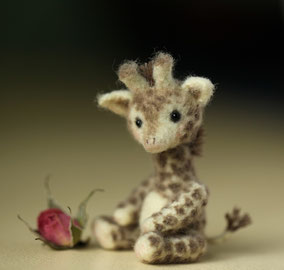 I am offering, a miniature Giraffe, made out of crochet stitches of fine mohair thread. He measures only 7 cm tall and he is fully jointed. OOAK.